Estrenamos sección en nuestra web: "críticas cinematográficas". No, no es que hayamos cambiado nuestras queridas maquetas, figuras, pinturas y disolventes, es que hemos pensado que no sólo vivimos de construir y pintar, también nos gusta ver películas ambientadas en la guerra, o documentales, y por supuesto, hablar de los fallitos que cometió el director a usar un Pz.Kpfw.IV Ausf.G en lugar de un H que está cantado que jamás pudo ser así.
Después de esta pequeña introducción, pasamos a la crítica de la película "Company of Heroes" que ha escrito nuestro compañero Daniel Blasco.
---
"Company of Heroes" o en español "En Compañía de Héroes" es una película bélica que comienza en los últimos días de 1944 en las Ardenas.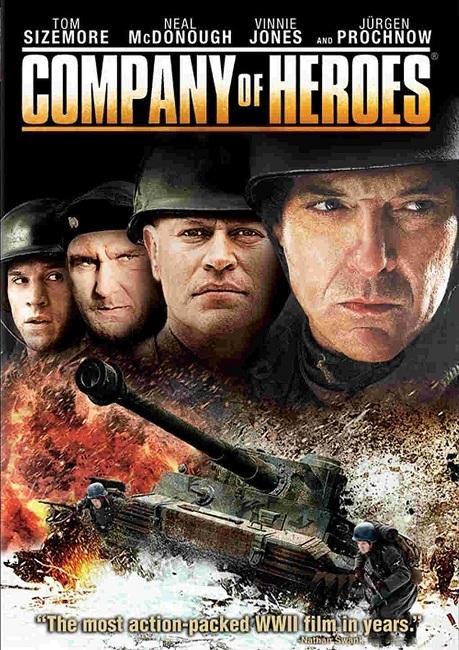 Imagen propiedad de filmaffinity.
 Debo adelantar que para mí las películas bélicas no suelen tener medias tintas. Soy furibundamente crítico con ellas, no me vale que sea para pasar el rato o similar. No perdono errores históricos, ni de guión, ni cosas similares.
¿Cómo definirla en una palabra y ahorraros el resto del texto ? ¿Qué palabra podría usar que os diera una idea de lo que vais a ver, que os dijera la calidad del visionado de este film?